It's time again for the
Monthly Challenge
. Please link any layouts you created from the April Sketches by the next Sunday Sketch reveal and you will be entered into a drawing to win a RAK.
Please find the link at the bottom of this post.
Monica Goswick
brings us some fun techniques this week. Here is a little about her, "I live in Duluth, GA with my husband, Dan of 20 years and our 2 beautiful children Miranda (18) and Devon (11). I work as a hairstylist by day and moonlight as a scrapbooker! I have always been very crafty so it was a no brainer when scrapbooking found me. I always said that I would not become "one of those people" but one class had me obsessed with this hobby. I originally started scrapbooking for the creative outlet, but have since realized that I am telling my family story through my pages. I can't say I have a specific style, I find that I love to try it all. My family can tell you that I am a collector of scrapbook supplies, because I sure do love to shop for them! I love that I have met so many wonderful friends through this hobby, I have never shared so much in common with others before and the encouragement I receive from all my scrap friends just fills my heart! For that I am truly blessed!"
Here is what Monica had to say about working with the sketch. "Working with Liz' sketches really are so easy. On days when I am finding it hard to be creative, I just pull out a "Liz sketch" and instantly my page comes together. I love how easy it is to add different elements to the page and yet it still looks so much like the sketch. When I first started scrapping I thought it was cheating to use a sketch, but now I know that it just helps keep things fresh and the creativity flowing. Thanks Liz for helping me with my daily creativity through your sketches!" Below are some closeups of Monica's work.
Please visit Monica's blog
Our Family Life
for more information about her and details about her work.
Celine Michels
comes to us all the way from France and her work is really exciting. Here is what she had to say about working with the sketch, "I really loved this sketch so I followed the design closely. I especially like multiple picture layouts, because using 3 photos makes it possible to illustrate the same moment at different angles. I like to create a thematic atmosphere around my photos, so for this layout about Easter, I used border punches and a paper doily. I enjoy inking and distressing my patterned papers which are Prima in this layout. I suppose American children are hunting for eggs at Easter just like us. One of my favorite techniques is stamping and I can't seem to make a page without adding at least one stamp. The stamp I used is a "Florilèges", a high quality French brand of stamps."
Please visit Celine's blog
Celine, Passion Scrap en Alsace
for more information about her and details about her work.
Beverly Coffaro
is another fresh face and she did such a great job of turning this week's sketch into Fall. Here is what she had to say about working with the sketch, "When I first saw this sketch it was screaming "Tag" to me up in the left hand corner. So I created a pocket and a tag. I did pumpkins instead of circles and extended my title most of the way across the top of the page. Where you had to journal I thought looked like a great place to add some chipboard, so I used two brackets and put a vellum quote inside them. I love to use ribbon so I had to add some ribbon to make this complete. Great sketch to work with."
Please visit Beverly's blog
Altered Paper Arts
for more information about her and details about her work.
Thank you for stopping by -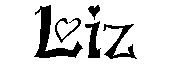 Monthly Challenge